On-site Support – We Come to You
Does Telephone Computer Support Do Your Head In?
The most common way our competitors fix a computer problem is by getting on the phone or using remote support.  This has its advantages because it doesn't require a technician (a Nerd) to travel. So, while it's efficient, it's also a limited service.  It requires you, the paying customer to listen to instructions in what can seem like a foreign language and navigate your way around the deep dark recesses of your computer.  For most of us, that's a bridge too far and all we really want is for someone to take control and do it for us.
There are lots of elements at play that affect your technology and we find that the best way to provide the right solution for you is to investigate how your computer or laptop performs when it's connected to your home or business network.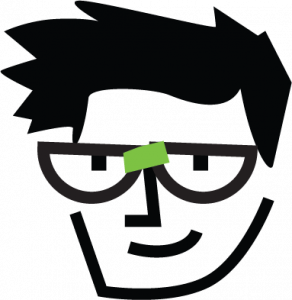 How is Nerd a Nerd – Lower Hutt Different?
Hopefully you have seen our branded Nerd cars about town.  Their distinctive Green, Black and white colours with the big Nerd head might be familiar to you.
Driving to our customers in our hybrid vehicles has always been our most common way of servicing our customers' needs – on-site support.  When one of our technicians sits at your computer he or she can quickly investigate the problem and come up with a solution there and then.  Not only will your computer problem be fixed but if there are other things affecting how your home or office technology works, we can help you sort them out at the same time.  That's efficient and effective service. Not only is the immediate computer problem fixed but you have the opportunity to make improvements wherever they're needed.
Your technician (Nerd) will discuss the findings and make recommendations that will remove all the problems that stop you having an enjoyable computer experience.
What to Do?
If you need help from an expert then call us now on 04 292 6413 or email carl@thenerds.nz  . We can fix the problem and give you some great advice while we're there.