Need a Nerd Wellington helps business customers throughout the Greater Wellington area with their IT requirements.
In fact most of our business is with small and medium sized businesses who need a trusted and reliable IT service provider who knows their stuff.
Some of our unique attributes include:
Same day or next day service – we don't charge a premium for getting to you in a hurry – it's just what we do.
Predominantly an on-site service provider.
We do a lot of remote business support where appropriate but we find that when we're on-site we can see what's really going on.
Fair charges for actual work done.  We don't charge for doing nothing which sadly is a common IT thing. If you don't know what your current IT provider is doing for the money they're charging, then you may want to ask us to take a look.
We charge $119/hr +gst for the first hour and then in 15 minute blocks pro-rata.
We talk to you in plain English.  If you don't understand what we've done then we're not communicating well enough.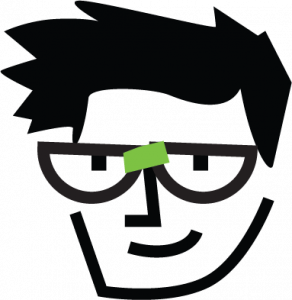 Our expertise means that we can help you both at home and work, whatever the problem you're having. Focussing on Business IT Services, the following list shows the key things every business should have in place:
Windows 10 Operating System on all desktops and laptops, or Apple IOS if you are a in a creative environment where Apple products excel.
Microsoft Office 365 installed on all desktop PC's, laptops and smart phones
Google Document Suite – the alternative to Microsoft's Office 365 offering
Anti-virus software on all desktops, laptops and smart phones
Cloud services – Xero, hosted CRMs and databases and a wide range of industry specific products
File Management & Storage – where files are kept and who has access to what
On-line Data Backup – daily and automated with anywhere from 100 days to seven years of history backed up
Good quality desktop computers, laptops, switches, routers and adapters.
Reliable networking to ensure every computer properly connects to the internet and to other computers in the office.
Security measures including password management, two factor authentication and file access controls
These services represent what we describe as Best Practice for Business IT and are really a minimum standard. Once these basics are in place, your business can expand and grow without constraint. It doesn't really matter what business you're in, you will probably need help ensuring these key Business IT components are in place and working effectively for you.
If you're in a business that's frustrated by your Business IT, then we suggested you contact us for some help.
We'll appraise your situation and advise you on the best way forward.