Did you know that all around the world there more than 2500 cyber-attacks every second?
It's a sad fact of life but we all have to be so very careful about scams, invoice fraud, phishing attacks, ransomware, dodgy websites and email based cyber-threats.  It's virtually impossible to keep track of them because new ones are being invented almost every day.
The problem all small-medium sized businesses face is knowing what to do and where to start. Large organisations and government departments have people, resources and money to protect themselves from these cyber risks but it's not easy and they can never let their guard down.  So who is going to help the smaller businesses protect themselves from cyber-crime?
Need a Nerd Wellington has built a core partnership with TechSafe to provide cyber-risk assessments to help small and medium sized businesses. www.techsafe.nz  An assessment is a series of questions that are asked in a face-to-face one hour interview with a key member of your business leadership team – someone who has a good understanding of the business and technology that supports it.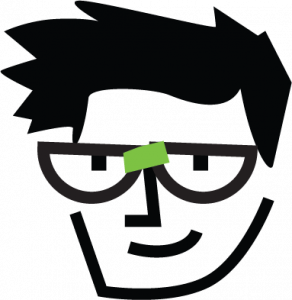 The purpose of the cyber risk assessment is to help customers see where they're well protected and where they need to do some work. There are nine separate topics in the assessment and when it's completed, a report is produced that shows how well you've done and where you need to put some effort to lessen your cyber risk.
As a subscription customer, your cyber risk assessment report sits inside your own secure customer portal which contains tools and resources to help you make those changes and lower your cyber risks and protect you from dangerous and expensive attacks.
It's not a quick fix – things change fast in this space and there's often a lot to do to make your business safer but the important thing is to recognise that there's a problem and take some action.
Visit www.techsafe and register your business for a cyber-risk assessment start protecting your business from crime.